UN REFORM
SIGN THE OPEN LETTER to UN Secretary-General Ban Ki-Moon to convene a High Level Panel to determine the steps required for the establishment of a Peoples' Parliamentary Assembly within the United Nations.
UN NEWS
UN News Wire is a free service sponsored by the United Nations Foundation which is dedicated to supporting the United Nations' efforts to address the most pressing humanitarian, socioeconomic and environmental challenges facing the world today.
UN Reform
Global Trends – Looking Back From 2025
UPCOMING EVENTS
MARCH 20-22, 2009
"Riding Waves of Hope, Make Waves for Change" Global Water Awareness & Action Campaign Worldwide programs, civic actions, festivals, concerts, arts, activities.
www.GlobalWaterCampaign.org
www.wetheworld.org
APRIL 1-2, 2009
Physicians for Social Responsibility
Lobby about Global Warming and Energy Legislation - House and Senate offices, Washington DC
1-202-667-4260, ext. 234
UNIVERSITY FOR PEACE, COSTA RICA - UPEACE Centre for Executive and Professional Education
United Nations mandated University for Peace - P.O. Box 138-6100, San José, Costa Rica - www.upeace.org
Open Enrollment Courses:
April 27 - May 2 2009:
Nonprofit Leadership - Maximizing Impact
June 8-13,2009: Social Entrepreneurship in Latin America
July 13-18, 2009: Educating for the 21st Century
Dec. 3-4, 2009: Corporate Social Responsibility - Walking the Talk
June 17-21, 2009
Institute of Noetic Sciences Conference - Toward a Global Shift: Seeding the Field of Collective Change
Registration: www.ionsconference.org
July 10th - 13th, 2009
International Symposium on Engineering Education and Educational Technologies
Orlando, Florida, USA
December 3-9, 2009
Parliament of Religions
Interfaith Conference
Melbourne, Australia
CAMPAIGN FOR A
UN ASSEMBLY
Campaign to Establish a United Nations Parliamentary Assembly
www.unpacampaign.org
"Empower the United Nations with the Voices of the People" through MySpace.
"Voices of the People"
BLOG
Share your Opinions,
Thoughts, and Ideas with others.
GLOBAL ASSEMBLY
DIALOGUE

The United Nations
Assembly Movement
How It Began - Timeline Highlights
New Research Programme on Global Democracy Established
11 March 2009
Senate of Argentina declares support for the creation of a UN Parliamentary
Assembly
Global Assembly Dialogue
Ongoing Participation Welcome!
UN DPI/NGO
GLOBAL PEOPLE'S ASSEMBLY MOVEMENT TACKLES CLIMATE CHANGE - UN Correspondents Club
THE PEOPLE'S MOVEMENT
THE VOICES OF THE PEOPLE
IN GLOBAL DECISION-MAKING
By Susan J. Zipp
10 STEPS TO CREATE A
LOCAL PEOPLE'S ASSEMBLY

ASSOCIATION
OF WORLD CITIZENS
UNITY FOUNDATION
Something earth-changing is afoot among civil society - a significant social movement is eluding the radar of mainstream culture." - Paul Hawken, a social activist living in California, shares his observations of the global grassroots movement for social and political change.
WiserEarth
Serves the people who are transforming the world. It is a community directory and networking forum that maps and connects non-governmental organizations (NGOs), businesses, governments, and individuals addressing the central issues of our day: climate change, poverty, the environment, peace, water, hunger, social justice, conservation, human rights and more. Content is created and edited by people like you.
Vote World Government
Democratic World Government through Global Referendum
The Rescue Plan for Planet Earth
NEW INITIATIVE: Mayors for World Democracy
Gaza Burning, UN Dysfunctional
By Savo Heleta
Writer-South Africa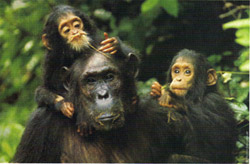 The Jane Goodall Institute